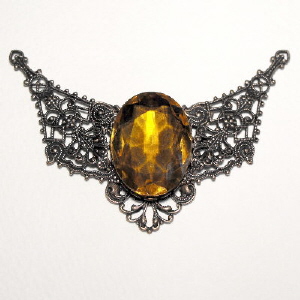 Components can be glued, wired or soldered if you will be adding your own patina.
Note that there are loops and several openings from which you can attach strands of beads and chain.
Our items #CC69, #H116, #M66 and #B723 were used in this example but you could use this idea to create many more pendant styles.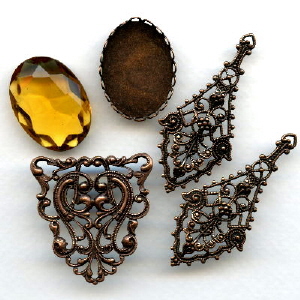 To fit a fully faceted stone into a flat back setting you can often set it pointed side out if it is unfoiled. This general idea can be used with many different elements to create different designs.
Visit our store web site VintageJewelrySupplies.com to shop for these and thousands more items.
(NOTE: our website best viewed on desktop or tablet)