One of my favorite memories of childhood was sitting with my father as he drew pictures for me of the farm life we love. Through out my life he has fueled my creative energy, influenced and inspired me in so many ways.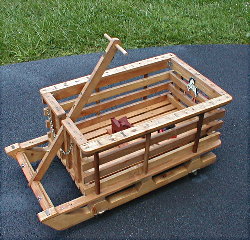 After all these years of seeing the jewelry I make and helping me to separate countless plating orders, he was inspired to create
this special wood project.
My father, Kenneth, built this wagon in the shape of a sled as a gift for my cousin's young son Max.
Dad used scrapes of wood and bits and pieces left over from plating orders as well as items picked up at yard sales and flea markets to create this wonderful wagon which will be treasured by our family for generations.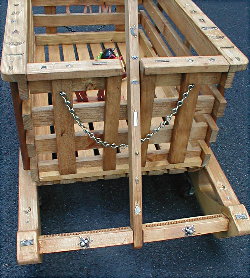 Thank you to both my parents for giving me all that I needed to succeed in life.
Our shopping web site: VintageJewelrySupplies.com