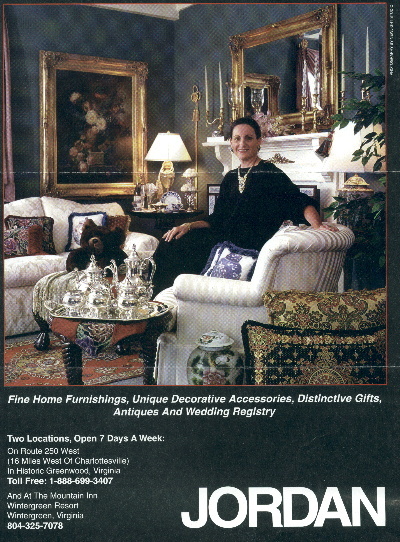 Gallery and boutique owners often used my work in their advertising. Among my favorites was this ad for a very elegant gallery in Virginia. The owner is shown wearing a necklace and earrings I created for that year's fall collection. This was the last collection for me as a full time designer…now I work for you!
I no longer create a full collection, but in order to satisfy my artist's soul, I still make a few pieces for private commissions and to add to my own collection.
---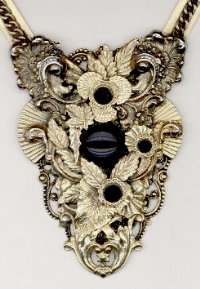 This is a closeup shot of a necklace similar to the one being worn in the ad above.
Visit our store web site VintageJewelrySupplies.com to shop for these and thousands more items.
(NOTE: our website best viewed on desktop or tablet)