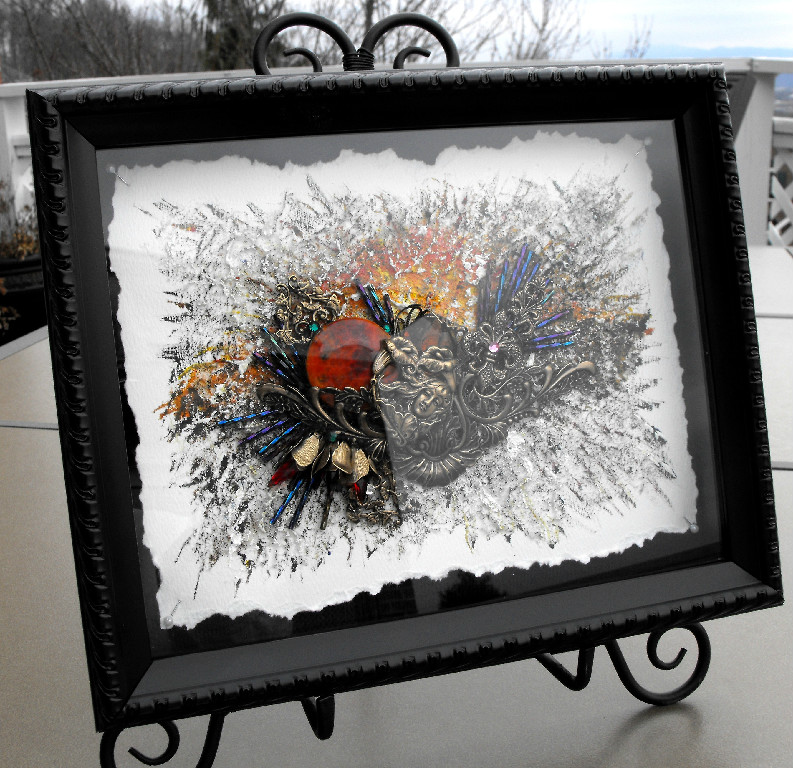 Brass stampings, gemstone beads, glass bugle beads, gemstone replicas, flat back rhinestones and paint are among the items used to create this shadowboxed sculpture.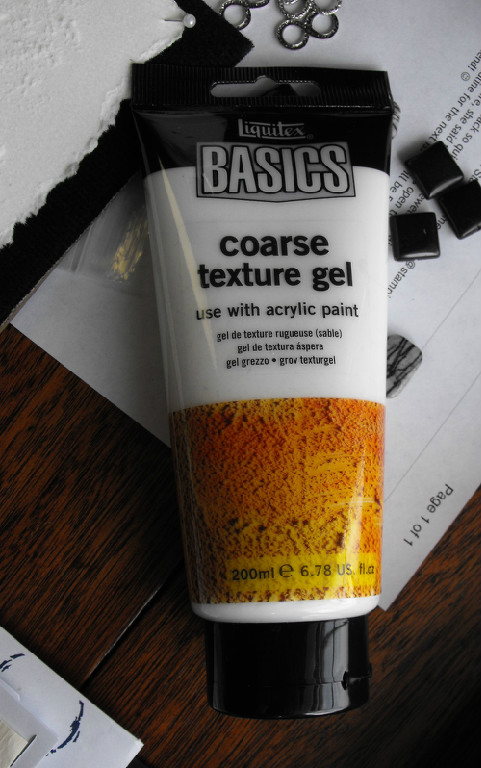 This product Liquitex Basics – coarse texture gel
was found in an art supply store. It adds texture to flat surfaces as shown below.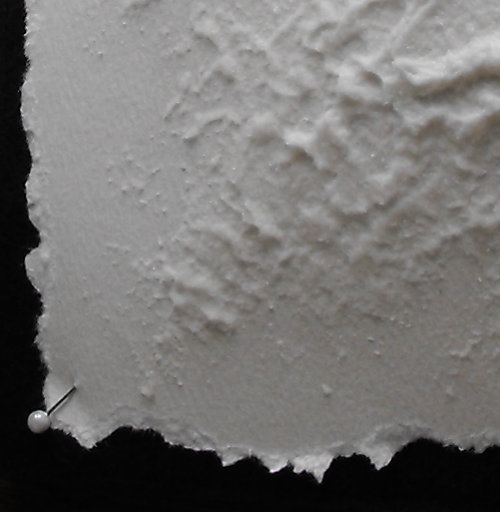 Acrylic paints were used to create the color effects.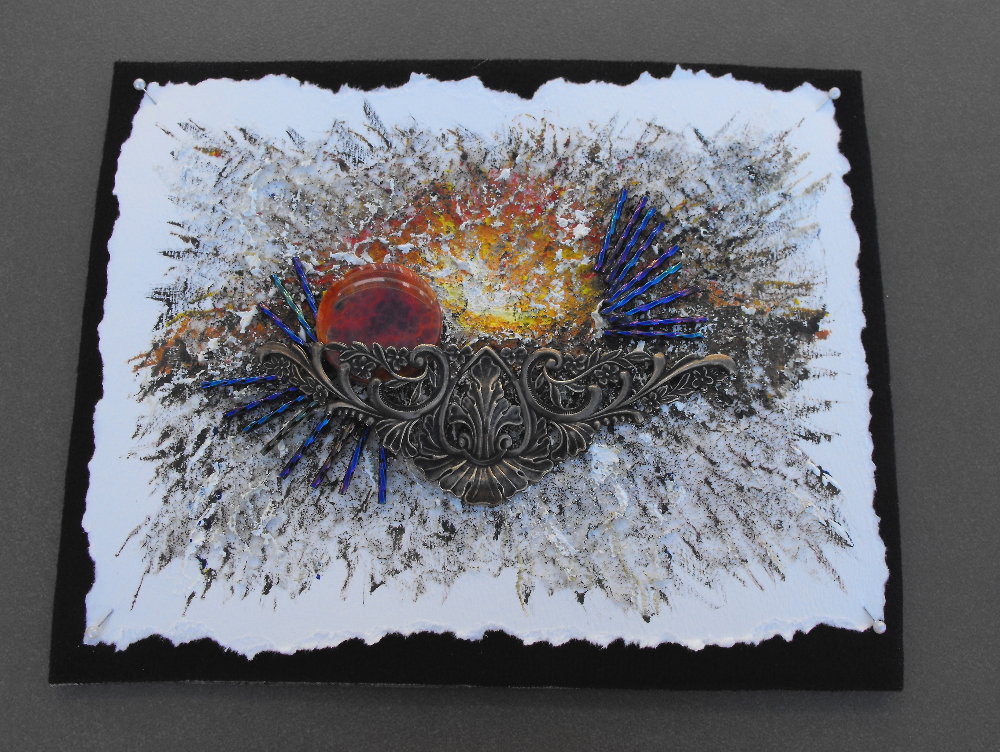 Start by layering stones, bugle beads and the largest stampings. Finish by layering the smaller stones and stampings in the spaces between and over the larger pieces. (E6000 glue was used in this project.)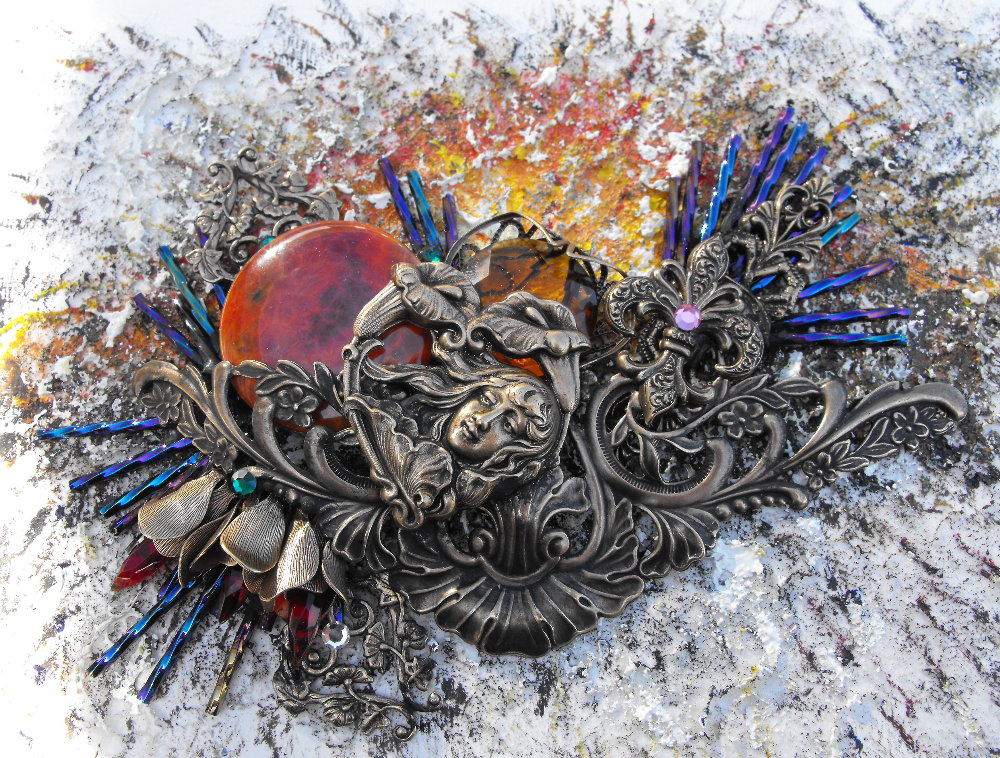 The finished project was mounted in a black shadowbox found in the frame department of Michael's Arts and Crafts. It was then placed on a black iron table top easel.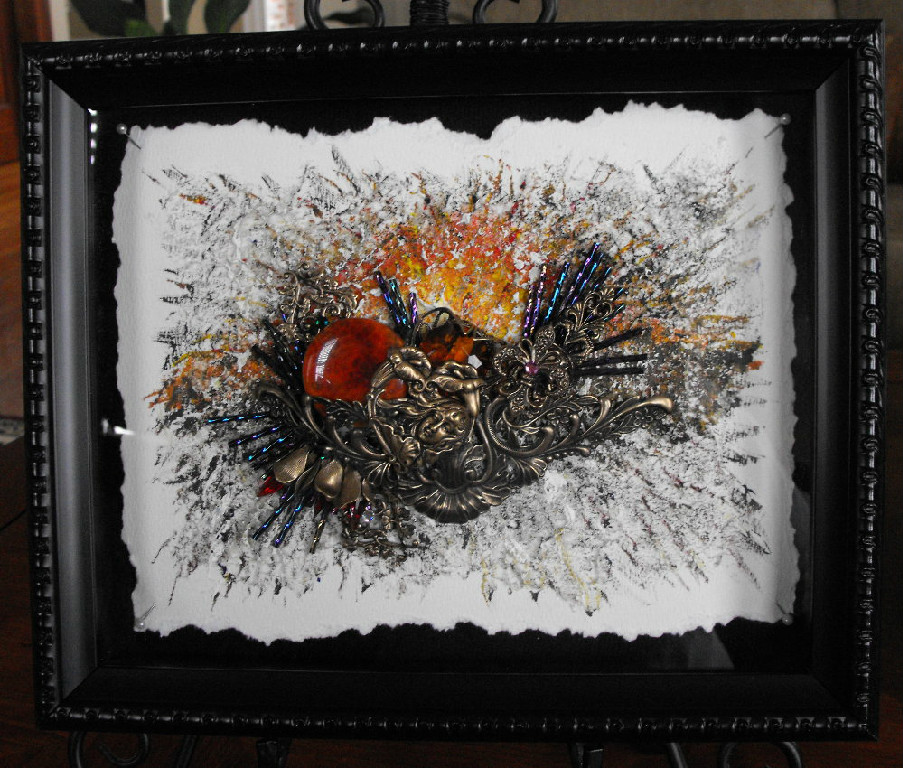 This project was inspired by a booth I saw at a Boardwalk Art Show more than twenty years ago. The artist had combined her love of painting and sculpture with jewelry design and collage.
We may earn a small commission if you make a purchase from 3rd party links above at no additional cost to you.
Presented by VintageJewelrySupplies.com
(NOTE: our website best viewed on desktop or tablet)